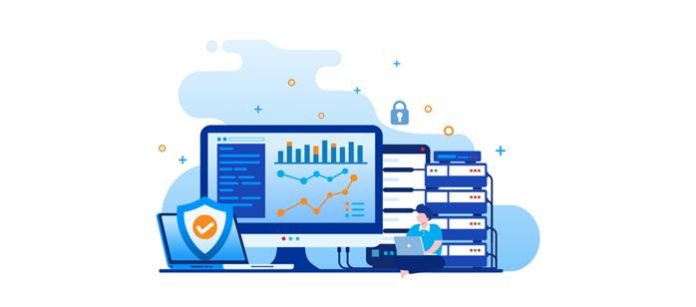 A data management platform is a software tool that marketers leverage to collect, store, and activate digital data. It is used for data-driven marketing and especially in programmatic advertising. These platforms collect data about customer interests, shopping behavior, and user demographics. They then organize and store this data in a manner that provides unique insights to marketers. The information is gathered from the internet, mobile applications, social media, sales, and other offline methods.
It is essential to put some serious thought into deciding which data management platform to purchase as every platform comes with its own set of advantages and drawbacks. While one data management platform might work wonders for a particular organization, it might not do so for another. The reason behind this is that every organization differs in terms of functioning and goals. Organizations must carefully examine the available options that they have and purchase software that is best suited to them.
For this reason, Straits Research, an industry and market research organization, has come up with a new research report about the top data management platforms that are available in the market as of today. According to Straits Research, the top 10 data management platforms (in no particular order of preference) are as follows.
Salesforce
MediaMath
Lotame
Oracle
Adobe Audience Manager
Cxense
Nielsen
Neustar
Adform
Neodata
Salesforce
Logo by Salesforce as seen on the Website.
Mobile Salesforce is primarily known for its CRM; it also provides the data management platform called the Salesforce DMP, which was formerly known as Krux, and is part of the Salesforce Marketing Cloud. This DMP allows marketers to access data from different areas such as social media, the web, and CRMs and provides insights through analysis and data segmentation.
It uses AI and machine learning to collect and track data and provides marketers with useful insights into user behavior and engagement. The Salesforce DMP can also retarget audiences based on the data it collects, provides quick support service, and enables organizations to onboard their current CRM and analytics.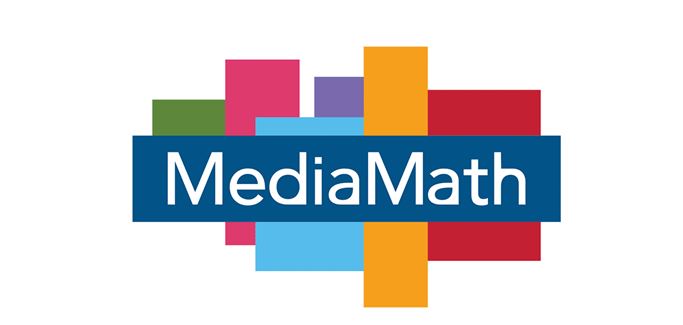 MediaMath
Logo by MediaMath as seen on the Website.
MediaMath is a next-gen DMP that provides marketers with the necessary control and seamless activation of their data. It provides marketers with the tools needed to onboard, understand, segment, and activate data in real-time, without data loss. This DMP also allows brands to onboard and match audience data sets from first-party and third-party data sources, explore log level audience data through intuitive and powerful data mining tools, target audience interactions across devices, and adapt segments in real-time to match online customer interaction speeds.
A notable point for this DMP was its recognition in the Digiday Technology Awards in 2019 for helping brands attain higher ROI for a lower level of effort. It's sweet of onboarding, segmentation, and analytics tools.

Lotame
Logo by Lotame as seen on the Website.
The Lotame DMP is a leader in the data management platform market and is widely used by publishers, digital marketers, and advertisers to improve their connections with their audience. Users can access insights, data analytics, and reports from any device, and is a platform that is best suited for medium and large-scale businesses. It allows brands to grow engagement with customers by unifying existing data.
The Lotame DMP is a flexible platform that works with most Technologies and software and allows for scalability. It also easily integrates with existing CRM and analytics tools. For those that wish to target niche markets, Lotame provides users with the ability to target the smallest audience segments to improve ROI and boost sales.

Oracle
Logo by Oracle as seen on the Website.
A couple of years back, the Oracle DMP was the most used and most popular in the market, and despite having slipped a few places since then, it is still a top data management platform. Now known as the Oracle BlueKai, marketers are provided with every detail about the customer journey with the help of this product.
Along with improved targeting, it also offers more precise marketing campaigns. It is considered one of the best platforms to understand the composition of an audience according to the device. This data management platform provides several advantages, but the most prominent of all is that it improves engagement and helps organizations reach out to people in the right way and at the right time.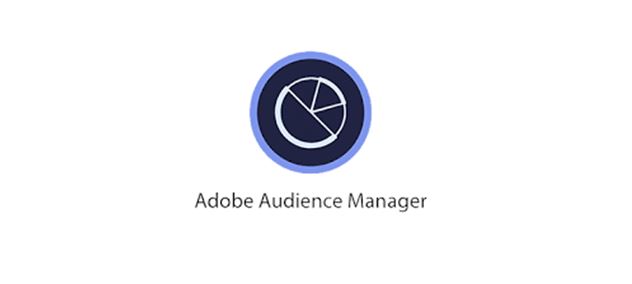 Adobe Audience Manager
Logo by Adobe Audience Manager as seen on the Website.
Adobe provides unique audience profiles that highlight the most valuable segments of an organization's audience. Adobe Audience Manager integrates with third-party products easily and provides rich first-party and third-party data about each visitor/ customer. This platform also has an intuitive user interface.
This platform helps publishers build targeted audiences and sell them to advertisers, which is a great way to put company data to good use. It allows users to generate reports with valuable insights into customer behavior, which helps improve focus on marketing efforts and enables brands to understand who their key audiences are and how brands must target these audiences.


Cxense
Logo by Cxense as seen on the Website.
The Cxense DMP enables the aggregation, segmentation, and action of user data to drive higher revenue and user engagement. It combines first-party, second-party, and third-party data, analyzes it, develops individual user-profiles and audience segments, and utilizes it across the organization's sites and multichannel marketing plans.
A distinctive feature of this DMP is that it enables publishers to expand audiences with the help of look-alike modeling, which identifies new prospects who act like current customers. It can create highly targeted segments, integrate them in real-time with ad servers, and email marketing tools. It helps brands expose users to content that is most relevant to them and continues the conversation with users across all devices, thereby unlocking revenue potential.

Nielsen
Logo by Nielsen as seen on the Website.
This data management platform is part of Nielsen's data Analytics and global measurement software air known as the Nielsen DMP. It is highly regarded in the data management platform market and enables users to collect, manage, and analyze audience data and automate data activation processes. It introduces users to over 60,000 audience segments, which allows the customization of data to find the most valuable and meaningful audiences.
This DMP delivers personalized advertising across multiple channels and allows users to conduct journey analytics. It helps brands in providing content and advertisements that resonate with their audience.

Neustar
Logo by Neustar as seen on the Website.
The Neustar Identity DMP leverages Neustar's OneID system to comprehensively in just audience behavior, media events, and customer engagement across the marketing ecosystem to connect digital and physical worlds. Marketers can activate personalized experiences across or touchpoints by normalizing across first, second, and third-party data.
This platform enables organizations to truly own their data by providing a truthful, unchanged view of performance with a flexible data science environment to optimize media spend, resource allocation, attribution, and audience segmentation. It provides a single view of customers across all channels and increases operational efficiency with a single truth source. It provides control over media and audience strategy and improves campaign performance with smart segmentation and activation.

Adform
Logo by Adform as seen on the Website.
The Adform Audience Base DMP grants users a strategic overview and the ability to collect, control, and understand the required data for high-quality advertising. It is an enterprise-level data management platform that helps organizations in coordinator rising there vast amounts of siloed data. With this platform, marketers can capture, categorize, combine, and convert their data to aid real-time decision-making with direct top and bottom-line growth with the help of effective digital advertising.
This DMP imports and segments data from multiple sources and creates vibrant and actionable data sets for marketing campaigns that help discover new audiences by leveraging look-alike and overlap analysis tools to deliver and activates data in real-time with data management tools, and provides the most valuable audience segments from branded sources.

Neodata
Logo by NeoData as seen on the Website.
Exaudi, Neodata's Audience DMP, is built entirely in-house and provides a unique combination of features that allows brands to leverage audience knowledge in various ways. Exaudi is both a tactical and strategic Audience DMP. It uses AI and machine learning that provides anonymous users with an identity and a characterizing profile and comprises an integrated tag manager that creates, installs, updates, and customizes tracking tags independently.
This DMP lets users access multiple standard reports to analyze their audience navigation behavior, with data that can be filtered by user attributes. Organizations that maintain complete ownership and control of the editor and profiles are compiled using data sources that the organization authorized. It also integrates with any data source, such as the organization's CRM.
Conclusion
Data management platforms are an excellent method to unify and analyze organizational data in a single place. Marketers collect and analyze data to find prospective customers and learn more about the target audience faster. DMPs allow marketers to spend more time creating effective marketing strategies and improving sales, as they enhance programmatic advertising and target the right people.