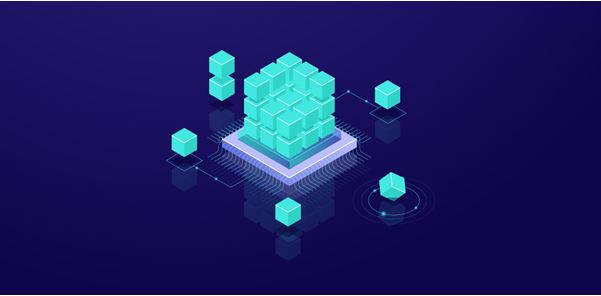 A Demand Side Platform (DSP) enables brands, app developers, and agencies to purchase advertising inventory from publishers and manage multiple Data Exchange and Ad Exchange accounts via a single interface. It uses real-time bidding and helps advertisers bid for ad spaces in the form of banners, natives, and videos, among other types.
DSPs are especially helpful as programmatic advertising, which is considered the present and future of online advertising, can sometimes be confusing. The purchase of digital advertising space by real-time bidding is known as programmatic marketing and is an alternative to traditional, manual advertisement space buying. Once advertisers input their required target-audience preferences, demand-side platforms make programmatic builds using artificial intelligence.
Choosing a demand-side platform is no easy task and requires a ton of thinking and deliberation. While there is no shortage of DSP software in the market, each DSP has its pros and cons, and advertisers need to understand which software will provide the best service for their niche. With requirements varying from brand to brand, marketers must consider the end goal of their campaigns, budgets, resources, and organizational constraints before purchasing a DSP.
To curate this list of top 10 DSPs in the market, we have thorough research performed by Straits Research, a global aggregator and publisher of market intelligence reports, equity reports, economic reports, and database repositories.
Market research professionals at Straits Research track reports published by market intelligence firms worldwide, from across 350 industries. Along with comprehensive research reports, it also provides consulting services to its clients.
According to Straits Research, the top 10 demand-side platforms (in no particular order of preference) in the market today are as follows.
Rocket Fuel
Amazon DSP or Amazon Advertising Platform (AAP)
Facebook Ads Manager
MediaMath
LiveRamp
BrightRoll
AppNexus
TubeMogul
Choozle
DoubleClick
Rocket Fuel

Logo by Rocketfuel as seen on (Website)
Recognized as a strong competitor in the DSP market, Rocket Fuel was founded in 2008 by Yahoo! alumni. It is a self-service DSP that brings in-house programmatic marketing to predict which marketing actions are required to be taken at one particular moment with the help of AI.
Since it uses predictive marketing, it allows brands to send personalized, real-time ads to customers, which are relevant to their preferences and online habits. Rocket Fuel also offers a separate data management platform (DMP), wherein marketers can see their campaign data. The company aims to provide marketers with complete transparency in working with people rather than devices.


Amazon DSP or Amazon Advertising Platform (AAP)
Logo by Amazon Advertising Platform (AAP) as seen on (Website)
Initially known as the Amazon advertising platform, the Amazon DSP enables advertisers to purchase video and display advertisements from Amazon Inc programmatically. With this DSP, advertisers can reach audiences programmatically on Amazon sites and applications and through its third-party exchanges and publishing partners.
The highlight of this platform is its unparalleled reach, software ad solution, and industry-leading hardware. This DSP can see the online shopping behavior of millions of people in real-time, which can then be utilized and aimed at relevant customers with precise marketing campaigns.
Facebook Ads Manager
Logo by Facebook Ads Manager as seen on (Website)
Facebook does programmatic marketing in a slightly different manner as compared to other DSP providers as it cuts out the technical middleman and provides both the buying platform and biddable ad space. In short, Facebook Ads Manager is a demand-side platform that programmatically sells its inventory, which includes Instagram.
This demand-side platform fits in well with the settings and features that may be supplied by other leading DSPs. Facebook Ads Manager is available as an application, allowing users to create, manage, edit, track, and analyze campaigns from a central location. This platform provides excellent opportunities for advertisers as Facebook's active user count is close to 2 billion.
MediaMath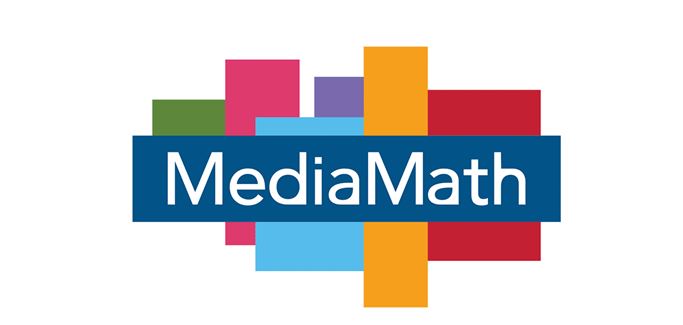 Logo by MediaMath as seen on (Website)
A digital marketing technology company, MediaMath, was founded in 2007 in New York and was the first to introduce a DSP solution in the market. MediaMath's omnichannel DSP allows advertisers to manage ad campaigns across numerous channels, such as social, video, mobile, native, and display.
It is a pioneer in the DSP market and is trusted by two-thirds of the Fortune 500. MediaMath guarantees brand safety during problematic campaigns and provides advertisers with refunds if their advertisement runs next to offensive content. It offers full access to their data to advertisers and equips them with customization options and a team of dedicated experts who help set up and manage campaigns.
LiveRamp

Logo by LiveRamp as seen on (Website)
An Acxiom company, LiveRamp, maintains a shop focus on people-based marketing and sets the foundation for omnichannel marketing. The LiveRamp IdentityLink is an identity resolution service that helps LiveRamp tie back data to actual consumers, thereby enabling people-based marketing initiatives.
LiveRamp is dedicated to improving marketing relevancy and enabling customers to connect with services, products, and brands that they prefer. It has recently announced iI and involvement in the launch of a technology consortium along with MediaMath, and AppNexus.
BrightRoll

Logo by Brightroll as seen on (Website)
BrightRoll, the Yahoo! owned DSP, blends sophisticated targeting capabilities with proprietary search engine (Yahoo!) data to uniquely position their client's advertisement campaigns. This DSP comprises tools that help buyers and sellers achieve outstanding digital advertising results. Its services cover native, display, and video advertising.
It solves the toughest challenges advertisers face by utilizing more than 165 billion data points each day and drives significant results. This data-driven approach ensures that advertisers reach precise audiences across any device and format. Advertisers can use the incredible amount of data at their disposal to quickly gain valuable, in-depth insights to build audiences and measure campaign results with third-party integrations.
AppNexus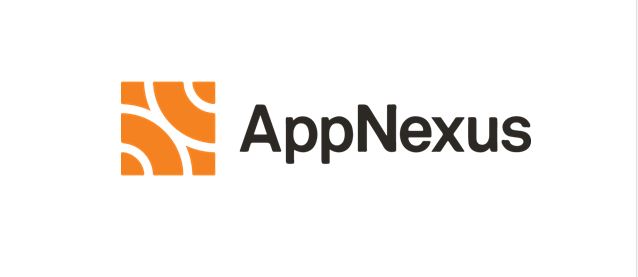 Logo by AppNexus as seen on (Website)
Another New York-based company, AppNexus, provides a platform for real-time ooh advertising across multiple devices. This platform offers supply and demand via a real-time bidding marketplace, which means advertisers can find the right audiences at the right time for their campaigns.
The DSP architecture enables highly scalable ad serving and the prioritizing of direct deals for mobile ad networks. It also provides the option for advertisers to run multiple screen campaigns from a single point and enables customization and extensive targeting and reporting.
TubeMogul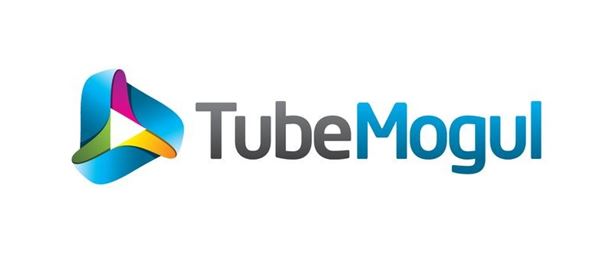 Logo by TubeMogul as seen on (Website)
TubeMogul is a leading independent software platform focused on building the world's leading advertising software and enabling advertisers to plan, purchase, measure, and optimize their global advertising. The company specializes in video advertising and has developed the industry's most comprehensive client training and award-winning customer service.
It enables clients to manage sophisticated programmatic advertisement campaigns across televisions, out-of-home channels, and digital screens from a single platform. In early 2016, TubeMogul released a Non-Human Traffic Credit Program, wherein advertisers would be refunded if the traffic identified by White Ops is non-human.
Choozle
Logo by choozle as seen on (Website)
Choozle is a digital advertising platform that leverages detailed customer data to create programmatic ad campaigns across mobile, display, and video mediums, among others, from a single interface. It provides a ramp-up plan that allows advertisers to work with its team for the initial three months to get used to the platform and the features it offers.
Choozle also offers unique training experiences in which advertisers can meet with others using the DSP and vendors. This allows advertisers to expand their knowledge about the product. Along with this, it provides outstanding customer service, with representatives who continuously keep in touch and provide valuable insights.
DoubleClick

Logo by Doubleclick as seen on (Website)
Introducing Google Marketing Platform Summary: We've unified our DoubleClick advertiser products and the Google Analytics 360 Suite under a single brand: Google Marketing Platform. As part of the launch of Google Marketing Platform on July 24, 2018, the following changes occurred to DoubleClick Digital Marketing products: DoubleClick Bid Manager is now Display & Video 360, a product that brings together planning, creative, buying, and measurement features into a single tool.
DoubleClick's targeting capabilities are defined by approximately 1 billion websites and more than 100 ad exchanges, with opportunities to run ads across mobile, desktop, and tablet, with multiple bidding strategy support and other features.
Conclusion
The differences between multiple demand-side platforms may not always be visible, and there may be many more platforms in the market that could suit some business is better than the ten listed above. Each demand-side platform comes with its advantages and drawbacks, and the best for any business can only be determined by weighing the pros and cons of each and finding out which platform suits them best.
While Facebook and Google majorly dominate the programmatic advertisement space, technological consortiums are looking to challenge the status quo. Other than just dominance, these challenges are also looking to make programmatic advertising less intrusive and invasive by distancing themselves from proprietary identifiers such as cookies. These companies have a strong liking to people-based marketing as it is privacy-conscious.