Due to its various government policies and encouragement of the private sector, the Middle Eastern region attracts many enterprises and brands worldwide each year. The Middle East has seen a substantial increase in the requirement for cloud CRM management for small and enterprise-level businesses.
The benefits of a CRM system go beyond managing a business and the connections closely tied to it. A CRM system should ideally assist your company in enhancing relationships with current clients, attracting new clients, and winning back former clients. This method is integrated with software, making it easier to gather, arrange, and manage consumer information. A CRM system may be helpful for both small and large enterprises as long as it is done correctly.
Why CRM for your business?
This software enables businesses to improve customer relationships, retention, and sales by having productive discussions with customers and prospects. To increase revenue, companies can communicate with their customers in a meaningful and individualized way.
CRM software gathers all pertinent customer data onto a single, secure platform. This system keeps the information about your transactions, client interactions with your business, appointments, notes, and emails in one place. As a result, it makes it simple for you to scale up to fulfill sales requirements.
There are several things to consider when selecting customer relationship management (CRM) software for your company, including price, functionality, setup, and connectors.
The main distinction between companies that top the charts and those that are astonished by their mistakes is the customer service quality. Customer service effectiveness is assessed by comparing the resolution time for customer concerns and the number of service errors owing to incomplete information.
A reputable company should always follow up with clients regarding their purchase of products. With this tactic, a company can address potential issues before they are reported as complaints.
The most excellent customer relationship management (CRM) tools record insightful data about what your customers actually desire. It streamlines daily chores by automating busy work and keeping track of interactions. Employees may concentrate on the consumer and consistently provide a five-star service.
Businesses which can implement CRM in Middle East Region.
Retail
The retail market in the UAE, Saudi Arabia, and other Middle Eastern regions is growing due to several causes, such as increased per capita income, a thriving tourism industry, and an increase in the number of ex-pats in the countries.
In the United Arab Emirates, the number of new construction projects has increased, such as Deira Mall in Dubai, Al Maiyah Central in Abu Dhabi, Cityland Village in Dubai, Tilal Mall in Sharjah, and Reem Mall in Dubai. Significant events such as the Dubai World Expo 2020 benefited the country's tourism, transportation, and manufacturing industries.
Real Estate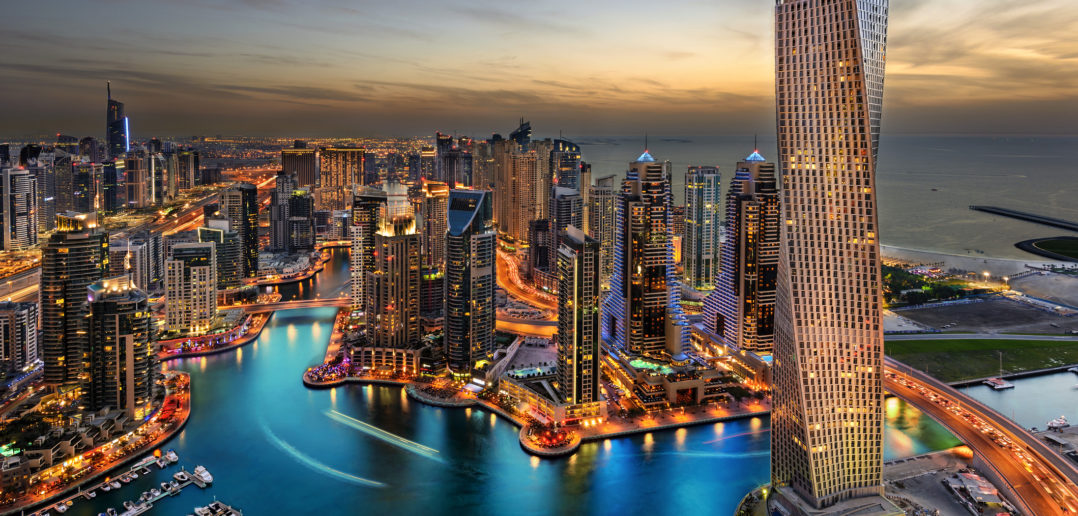 In the Middle East, real estate has long been a crucial economic sector and preferred investment due to the region's robust population and GDP growth, excellent demand fundamentals, and excess money from oil. Many local governments have established sizable national real estate development champions and pushed to develop ambitious mega-cities and urban developments because they recognize the importance of real estate development in shaping their developing economies and acting as a catalyst for growth and economic diversification by reducing reliance on oil.
Due to the addition of almost 100,000 new families to the market each year throughout the Kingdom, the number of multipurpose units in the Saudi real estate market increased by more than 375,000 per year. The government is providing several advantages to encourage foreign businesses to enter the Saudi market and contribute to expanding the real estate industry and the broader economy.
Technology/IT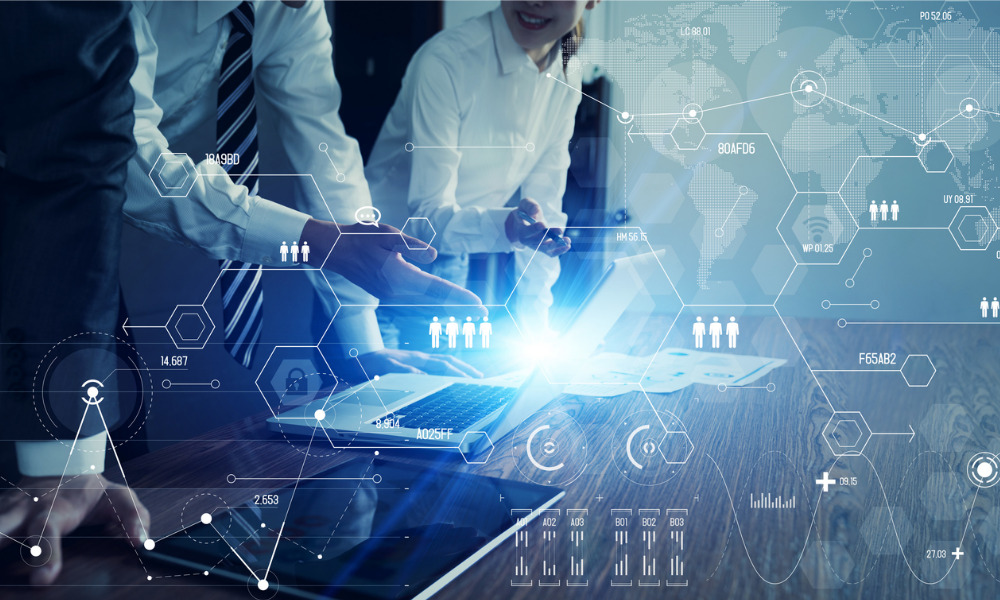 In contrast to Europe, the Middle East is experiencing a younger population. The MENA region's median age is under 24. Young people in large numbers have an impact on the trends. The market for novel software and technology is expanding. Young Arabs frequently utilize social media. In the UAE, Facebook penetration was 82% in 2019. 91% of Kuwaitis older than 13 have an account in the same year. This website gains more and more popularity yearly in the MENA region.
The Qatar National Vision 2030 strategic statement acknowledges that nations that leverage ICT for economic growth and evolve into knowledge-based economies will be prosperous in the future. Qatar has headed toward this objective by transitioning its energy-based economy into a diverse, knowledge-based society. Qatar is quickly establishing itself as a global leader in terms of system automation, innovation, and new technologies.
Media
The Middle Eastern region's media and entertainment sector is going through a tremendous transition. Young people in the area have undergone significant cultural change, and the unmet demand for local Arabic content will propel regional media to expand significantly. In Saudi Arabia, the use of social media has also increased, a development that interests media businesses, brands, and advertising agencies equally.
For instance, the World Association of News Publishers reports that people in the MENA region spend an average of 3.5 hours daily on social media across all platforms. Additionally, paid and digital media developments have produced new justifications for investments. These shifts offer global players, in particular, a reason to reconsider their presence in the area and allow regional media players to reset their business models and explore investments in high-quality local content.
Below is the list of the most valuable CRM tools that can help businesses in the
| CRM Tool | Price | Contract term | Trial | Use Case |
| --- | --- | --- | --- | --- |
| piCRM | $77 per user | Annual | Yes | SME/SMB |
| CorporateStack CRM | – | Annual | Yes | SME/SMB |
| Salesforce CRM | $25+ per user | Annual | Yes | Enterprise |
| Zoho CRM | $0-$52 per user | Annual | Yes | SME/SMB |
| monday.com Sales CRM | $0-$15 per user | Annual | Yes | SME/SMB |
| Leadsquared CRM | $25 per user | Annual | Yes | All Businesses |
| Zendesk | $19-$99 per user | Annual | Yes | Enterprise |
| Coral CRM | N/A | Annual | Yes | SME/SMB |
| PipeDrive | $14-$99 per user | Annual | Yes | Enterprise |
| HubSpot CRM | $45 per user | Annual | Yes | All Businesses |
*Note: The above data has been taken from company websites. Detailed information can be obtained from their website .
Middle East:
piCRM
One of the top-rated CRM software applications in Dubai is piCRM. The vendor's goal is to assist businesses in engaging with the right prospect at the appropriate time with pertinent Sales campaigns. You can build your business by using this solution to manage, personalize, map, and uphold tight ties with customers. Tracking, organizing, and growing your pipeline is made simple with piCRM. To build and manage your client relationships, you can quickly monitor deals and gain in-depth insights into each lead. Thanks to the application, sales managers and agents get complete visibility into every stage of the sales experience.
2. CorporateStack CRM
UAE, the Middle East, and GCC nations extensively use CorporateStack CRM. The fundamental goal of cloud-based CRM software is to help companies maintain positive client relationships. A single CRM solution, it places more emphasis on sales automation, contacts, lead management, opportunities, invoices, and payment collection. One CRM houses all the client information and business-related papers and is accessible when needed. Customer and sales management, renewals, payments, and other capabilities are some of CorporateStack CRM's standout functions.
3. Salesforce CRM
Salesforce is regarded as a market leader in terms of CRM providers and provides a well-liked platform perfect for small and developing organizations. Salesforce offers a wide range of solutions specially created for sales, marketing, and customer support teams for those who are prepared to advance and delve deeper into CRM capabilities.
4. Zoho CRM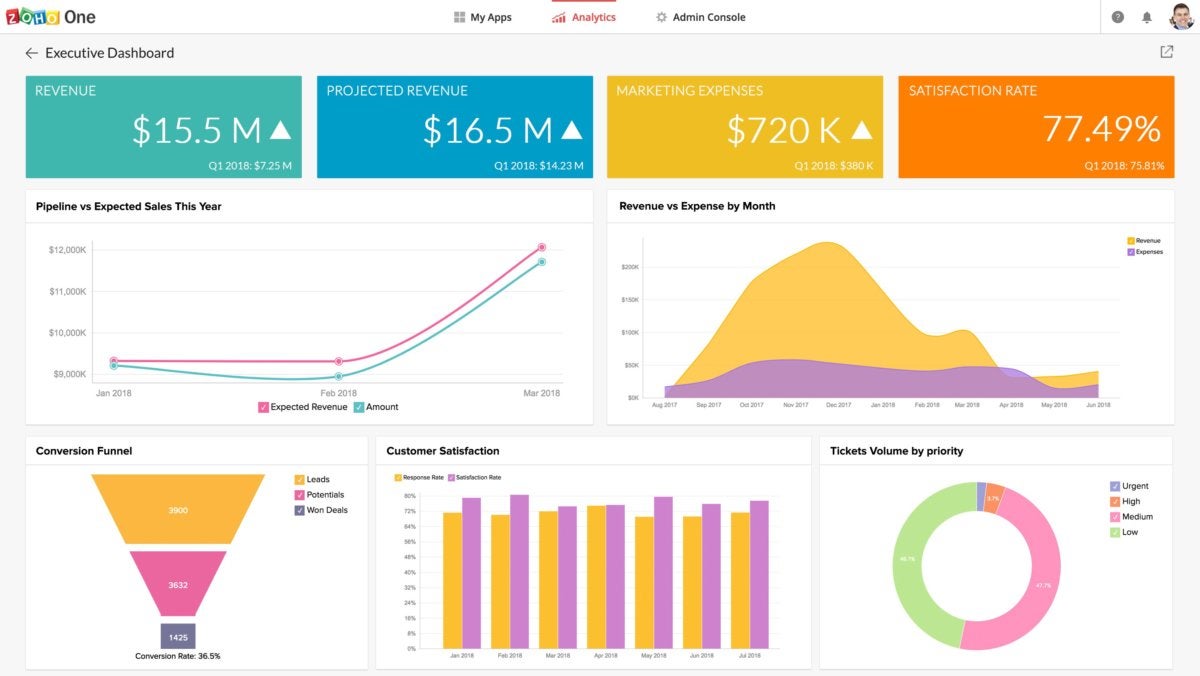 Zoho is one of the most well-known CRM programs in the UAE and worldwide. The CRM software was explicitly created to help you attract, keep, and satisfy client needs. Its primary goals are support, sales, and marketing. Because Zoho knows that every organization has unique demands, they have developed a CRM program that considers these needs. Additionally, it provides customization, when necessary, according to the requirements of the business. Zoho offers many pricing tiers based on the kind of business.
5. monday.com Sales CRM
Monday.com Sales CRM is an excellent project management tool for companies with seemingly unending sales chores and complicated business projects. The leading platform for job management offers vital time-saving and organizational features. Monday.com Customers of Sales CRM benefit from unlimited project boards and user-friendly interfaces. Monday.com Sales CRM delivers user-friendly technology to help your success, whether you require a customized dashboard for unique communication requirements or you want to go deep analysis with customer data visualization capabilities.
6. Leadsquared CRM
After Zoho, Leadsquared CRM is a well-liked CRM program in the Middle East. When it comes to creating, generating, and managing leads, this CRM software performs effectively. It may also be viewed as the sole piece of customer relationship management software required for your company. Leadsquared CRM has all the capabilities a company needs to manage, track, and capture all of its actions in one location. Additionally, it offers possibilities for sales monitoring so that you may work following corporate needs and marketing data.
7. Zendesk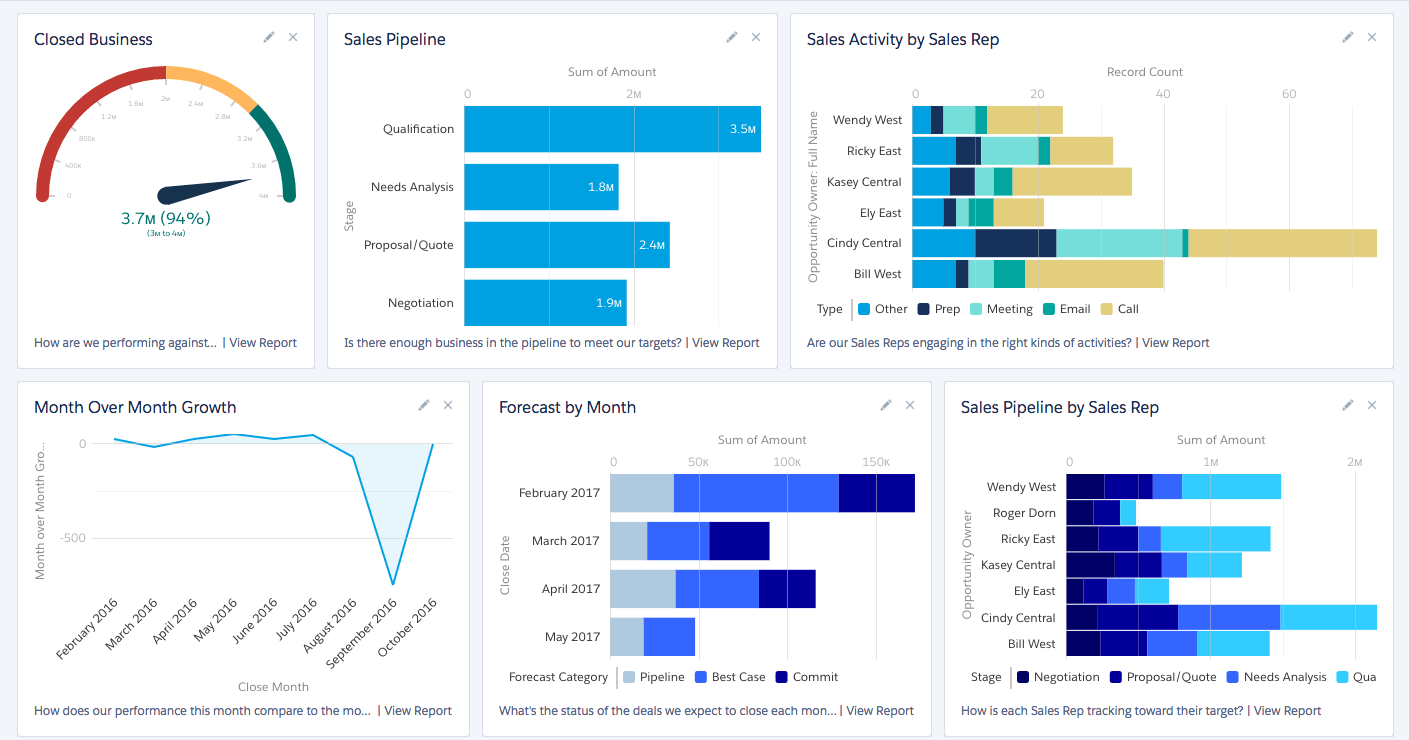 To provide help throughout the entire customer life cycle, Zendesk offers special native integration and customer service tools. Everyone must be on the same page to provide customers with experiences beyond the sales team. Zendesk Sell fosters cross-departmental cooperation by enabling sales, marketing, and support teams to collaborate on the same unified data and objectives. This CRM solution combines data from many client touchpoints, preventing redundant communications or missing context between various departments. This is tremendously helpful for firms with detailed client profiles and lasting relationships.
8. Coral CRM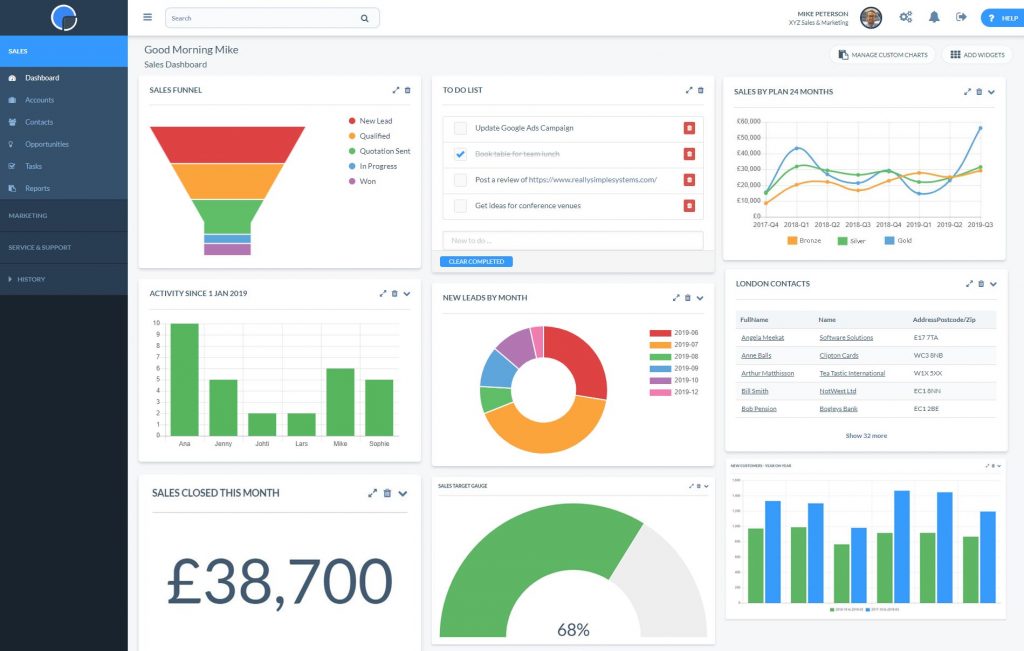 Coral CRM is an entirely adaptable customer relationship management (CRM) system. The user-specific information & monitoring offered by this CRM is one of its most impressive features. With the help of this functionality, you can gather user-specific data and monitor and assess the productivity of each salesperson. It provides round-the-clock customer service, so you may get in touch with them whenever you want. Here, the software saves all the necessary information and regularly sends notifications.
9. PipeDrive
Pipedrive is a superb CRM option for companies needing solid visual sales to funnel with information and data visualizations readily available. The visual aids for each opportunity make it easy to understand, and the drag-and-drop interface makes it easy for team members to take action on the activities designated as mission-critical on the dashboard.
10. HubSpot CRM
With HubSpot CRM, you can keep tabs on leads and sales, make appointments, and access information through frequently updated dashboards. It makes it simple to select contacts and leads, monitor customer interaction, record phone calls, and send pertinent emails to potential clients and consumers. The platform is simple to use, easy on the wallet and requires little training. The Mac and Windows operating systems and Android, iOS, and Windows Mobile devices all support HubSpot CRM. The vendor provides multilingual phone, chat, and email assistance in addition to self-help knowledge base articles and video lessons.