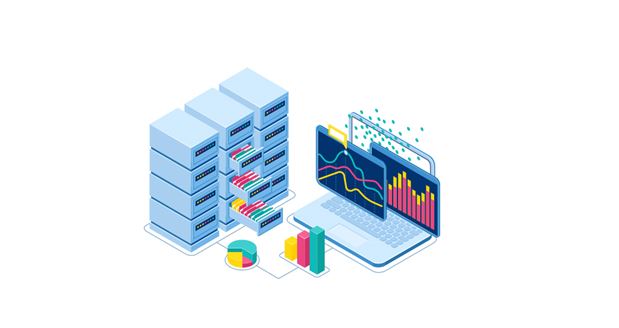 Autonomous data platforms are data and analytics platforms that manage and optimize themselves buy leverage in artificial intelligence (AI) and machine learning (ML). These platforms self-manage and self-optimize by sending alerts, insights, and recommendations. They learn how to do better by watching users use the platform. It closely watches the type of queries users Run, which tables they use, how many clusters they build, and how efficiently they are used.
An autonomous data platform is a significant data infrastructure that examines everything related to how an organization's vital data infrastructure is utilized to solve business challenges and analyzes it to provide process improvements. They can also be defined as marketer-managed systems that provide users with unified and persistent customer profiles for marketing automation and segmentation across channels.
Choosing an autonomous data platform can be a tough decision for an organization, especially with the sheer number of options available in the market. Once the company has decided that it needs to purchase an autonomous data platform to simplify its processes, the next big step is to compare different software and vendors and find which suits them best. Since every company is different and has different goals, there is no single platform that suits every company.
To ease the process of choosing from the thousands of products in the market, we leverage a research report from Straits Research, an industry and market research organization. According to Straits Research, the top 10 autonomous data platforms (in no particular order of preference) are as follows.
Oracle
Cloudera
Teradata
IBM
Qubole
MapR
Zaloni
Paxata
Alteryx
Datrium

Oracle
Logo by Oracle as seen on the Website.
Oracle's Autonomous Database helps users reduce operational costs by up to 90% with machine learning-based automation for full lifecycle management and a multi-model converged database. It runs natively on Oracle Cloud Infrastructure and provides workload-optimized cloud services for data warehousing and transaction processing.
This platform automatically configures and tunes for specific workloads, visions, highly available databases, and skills computer resources when required. It automatically protects sensitive and regulated data, prevents unauthorized access, and patches the organization's database for security vulnerabilities. Additionally, this database detects and protects system failures and user errors and, with zero data loss, provides failover to standby databases.

Cloudera
Logo by Cloudera as seen on the Website.
Cloudera's Enterprise Data Hub is an autonomous data management platform that provides users with multifunction analytics on any cloud with consistent governance and security. Cloudera delivers an integrated suite of analytic engines, enabling users to share and discover data for use across workloads.
This platform combines enterprise-grade centralized governance, security, and management capabilities with shared data catalog and metadata. This eliminates costly data silos, prevents lock-in of two proprietary formats, and eradicates resource contention.


Teradata
Logo by Teradata as seen on the Website.
The Teradata Vantage is an autonomous data management platform that utilizes 100% of available data to provide real-time business intelligence at scale. It enables users to see data from across the entire organization in a single location whenever needed with preferred tools and languages. This platform provides a unified and integrated environment that delivers the best analytic engines and functions.
It provides flexible support for multiple data types and formats and allows users to build and utilize analytics quickly. This platform can also operationalize insights to solve complex problems by delivering speed and efficiency. Teradata eliminates the need to purchase costly infrastructure and offers pay-as-you-go pricing options.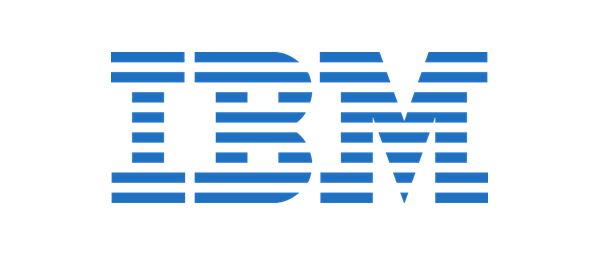 IBM
Logo by IBM as seen on the Website.
IBM has developed the Db2 data management platform, which runs on Linux, Windows, UNIX, and mainframes. This platform is ideal for IBM host environments and is written in C, C++, and Assembly language. It extends native encryption, provides simplified installation and deployment processes, and adds enhancements aimed at environments.
It has a Task Scheduler function that helps users run multiple jobs at the same time. The Db2 provides support for both SQL and NoSQL data models and can be hosted from a physical server, the cloud, or both at the same time.


Qubole
Logo by Qubole as seen on the Website.
Qubole is a comprehensive autonomous big data platform that manages and optimizes itself and learns from past usage, allows data teams to focus on business outcomes instead of executing the platform. It lowers the barriers to access, processing and analyzing data, enabling data scientists to gain insights from the data faster. It provides actionable Alerts, Insights, and Recommendations (AIR) that help optimize performance, costs, and reliability.
This platform automates an organization's big data Technologies and removes the complexities while reducing the costs of managing big data; they helped organizations run with a leaner data admin team.


MapR
Logo by MapR as seen on the Website.
The MapR data management platform, now an HP enterprise, leverages artificial intelligence and machine learning to make it faster and easier to design, build, and deliver analytics apps. This platform provides a smarter and more efficient cloud storage management thanks to its "object tiering" feature, which AI utilizes to create and manage automated methods to place data in the most appropriate location.
It provides users with Rapid access to multiple types of data, such as historical, real-time, and streaming. These data elements can be converted into insights or events, and users can receive outcomes from data across on-premise data centers, edge deployments, and clouds.
Zaloni Arena
Zaloni was named to a brand of The Channel Company, CRN's 2020 Big Data 100 List for the fourth year in a row, and was also included in the Quadrant Knowledge Solutions Data Preparation Market Outlook Report as a critical vendor. The Big Data 100 List by CRN is an annual affair and recognizers elite technology suppliers that bring cutting edge services, solutions, and technologies to the market that is focused on helping organizations consume and manage massive amounts of business data effectively.
This platform helps organizations overcome data sprawl and multi-cloud challenges to deliver secured data to analysts quickly, thereby reducing time to analytics value. Its data management platform, Arena, provides end-to-end DataOps optimization, which provides control and visibility at each step in the data supply chain.


Paxata
Logo by Paxata as seen on the Website.
Paxata's data management platform, the Paxata Adaptive Information Platform, provides a faster path to enterprise data preparation for organizations. It has created an enterprise-grade information management platform that provides governed, self-service data preparation.
Paxata provides users with a unified platform for data quality, data integration, and master data creation projects. It leverages machine learning, natural language processing, and intelligent algorithms to deliver capabilities across various functions. It offers an extensible connectivity framework to integrate with cloud systems and other enterprise systems.

Alteryx
Logo by Alteryx as seen on the Website.
Alteryx truly is a leading autonomous data management platform and self-service data analytics and boasts of a client list that includes the likes of Audi, Hyatt, Unilever, Johnson Controls, Vodafone, and Dell, among other notable clients. It allows organizations to unlock teams with data and analytics effects that are easily accessible, searchable, and trackable by providing robust data lineage and cataloging that increases visibility.
This platform allows users to enrich their data with third-party demographic, firmographic, and spatial data sets to see how their data changes as they work with inline visualities. Another essential feature is that it allows users to rollback changes to analytic workflows with built-in version control, thereby making it easy to secure, scale, and centrally manage users, workflows, and data assets.


Datrium
Logo by Datrium as seen on the Website.
Datrium's Automatrix is an autonomous data management platform that converges five critical data functions into a single platform, which seamlessly works across public and private clouds. It simplifies data management by consolidating and converging data silos, improves data portability from on-premise to the cloud, mitigates the risk of ransomware and natural disasters, and reduces IT spend by consistently managing data.
Its client list includes the likes of Siemens, Zeon, and ScienceLogic, among others. Some essential uses of this autonomous data management platform are to run applications at high performance, DR from on-premise to on-premise data centers, and DR to VMware Cloud on AWS.
Conclusion
Autonomous data management platforms are required by companies to take the load off their teams and departments so that they can focus on more critical processes. These platforms enable organizations to reduce time spent on analyzing data and improve ROI.