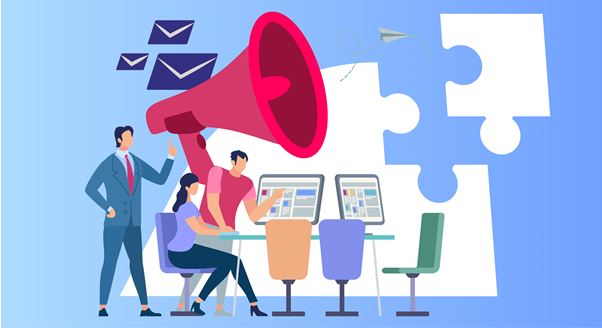 In today's technologically advanced world, predicting customers' next steps for brands is no more a novel tactic. It would be great to know which contact lists are worth buying before buying them or speeding sales cycles by empowering sales representatives to work efficiently and more productively. Predictive marketing is growing in popularity and has never been more possible.
What Is Predictive Marketing?
Predictive marketing is the strategic utilization of existing customer data to identify patterns and predict customer behavior, marketing outcomes, and sales trends, among others, in the future. It uses predictive analytics to determine the marketing strategies and actions that will have the highest probability of succeeding or failing.
Although gathering customer data to enhance marketing endeavors is no new practice, modern strategies use machine learning and AI algorithms that provide large volumes of information. Marketers can leverage these aggregated databases of customer profiles to develop predictive models, analyze program performance, and enrich leads.
How Does Predictive Marketing Work?
Predictive marketing makes the most of data-science to gather large quantities of information and predictive analytics to guide marketers towards the best possible marketing action for their brand.
Predictive technologies can identify the contact lists worth buying based on comparisons of those contacts and the customer data that an organization already possesses. Similarly, analytics tools can help expand a brand's existing leads with data and enrichment services. Combining these solutions gives sales representatives the ability to conduct conversations with leads that are more productive and lesser relationship building time.
Predictive marketing models, when implemented correctly, can benefit each stage of the purchasing pipeline. Weather prospects interact with your company through newsletters, landing pages, white papers, phone calls, or chatbots, among others, predictive solutions provide tailored interaction support for each stage.
Types of Predictive Marketing Solutions
Various types of predictive marketing solutions are available. The most common predictive marketing solutions used by brands are as follows.
Predictive Web Recommendations
When consumers visit websites, predictive analytics customize views, communication, and CTAs to create an incredibly personalized shopping experience. This could include adding space with " frequently bought together" products, recommendation panels, or recommended products that could be referred by those viewers.
Predictive Mobile Recommendations
Advanced predictive marketing solutions are developed with mobile users in mind. A large amount of online shopping is via mobile devices, making it essential to evaluate predictive technologies to accurately deliver predictive insights and recommendations via browsers and mobile apps.
Predictive Email Recommendations
The delivery of targeted email recommendations to consumers is possible with the help of predictive solutions by analyzing their shopping history and engagement rates, among other factors. Recommendation emails include post-purchase campaigns, abandoned browsing campaigns, and left shopping cart campaigns, among others.
Predictive Marketing Benefits
As data-driven tools have been becoming increasingly accessible to marketers, they have eliminated the need for data scientists to interpret data. These tools help companies use their data to make predictions about how customers will make purchases when they purchase, and how much they will spend; all of this is based on their past behavior. With these tools' evolution, brands can use automated marketing systems that deploy lead scores, models and gain real-time insights.
A few of the benefits of processing search insight into customers and their behaviors comprise increasing revenue, enhanced customer engagement, sophisticated segmentation of data, improving lead scoring, identifying campaigns, and better-utilizing marketing budgets. Predictive marketing takes the guesswork out of marketing and arms companies with the capability to conduct accurate forecasting.
Predictive Marketing Challenges
One of the most common and frustrating challenges with predictive marketing is that it may sometimes not live up to some of a brand's executives' and marketers' fully-automated analytics expectations. This shows that computers still lack compared with humans who have better intuition and highly synthesized recognition.
Siloed data, delayed reporting, and varying insights act as roadblocks that prevent access to critical insights for a more efficient expenditure of resources in the sales and marketing departments. Humans synthesize information with practical human experience in ways that could never be put into code or even understood by a computer. Preparing computers and machines to anticipate any possible scenario is still a challenge, and until it is overcome, humans always win this race against technology.
Predictive Marketing Use Cases
Irrespective of a company's marketing goals, a predictive modeling solution could enhance chances for success. Here are a couple of use cases to understand predictive marketing better.
Anticipate Customer Behavior
For this use case, let us take the example of Amazon. When Amazon suggests new products to a consumer, the platform is trying to predict behavior. For instance, if somebody purchases a mobile phone, Amazon will most likely recommend a mobile phone cover, or compatible power banks, among other related products. Similarly, these algorithms provide suggestions in the B2B space as well.
Predictive modeling solutions provide marketers with the capability of predicting customers that are about to churn. This enables these marketers to search for customers, improve the processes, or give compensations to retain the customers before it is too late. Predictive Analytics can highlight the most likely customers to churn, thereby providing the possibility for brands to take action and minimize attrition to increase customer lifetime value (CLV).
Targeted Lead Qualification
For a company that possesses a set of historical data that describes all of its clients in its database and their buying habits, a predictive algorithm can be used to compare the behaviors with another information set to pinpoint leads that poetry similarities to the brand's previous successful conversions. This supports sales representatives and enables them to prioritize leads that have a higher probability of taking action.
Top Predictive Marketing Tools
Some organizations may opt for in-house resources to develop tailored models to support their unique targets. The majority of organizations, however, make use of analytics software deployed over the cloud. Some of the most popular predictive marketing tools are as follows.
These offerings from IBM are power-packed, provide a library of machine learning algorithms and analysis programs, and support open-source integrations.
Salesforce Marketing Cloud
Salesforce provides a variety of AI-powered software as a service (SaaS) marketing solutions, which give marketers the ability to create one-to-one customer journeys, automate marketing tasks, and analyze sales data.
This solution is specifically designed for B2B teams and support lead generation with data health checks, real-time data enrichment, and data validation services.
Why Marketers Need Predictive Marketing Technology
Predictive technology provides marketers with the necessary tools to dive into personalization and be a part of next-gen marketing and consumer engagement. With predictive technology, marketers can achieve the following tasks.
Increase Revenue and Marketing Return on Investment (ROI)
As consumers are more likely to respond to personalized and content personalized and content tailored according to their buying preferences, marketers use predictive technology to turn past shopping trends into future purchasing experiences.
Positive Customer Experience
Predictive solutions work on large volumes of customer data, which influences marketing strategies such as automation solutions, detailed reporting, and insights. Customers are pleased to provide additional personal data for a shopping experience that is more personalized to their preferences.
Build Omnichannel Customer Journeys
Predictive analytics combines web, mobile, and email to create consistent shopping experiences, respective of the channel or platform that customers choose.
When a company's marketing departments place significant importance on creating personalized marketing experiences to treat each customer as an individual, they are gifted with repeat customers who are satisfied with the customer experience they receive.
Conclusion
Data-driven marketing technology can provide tremendous benefits to marketers and brands of any size. Utilizing large data sets and sophisticated machine learning algorithms allows predictive models to identify leads, support marketing automation goals, predict audience references, and drive customer engagement. Predictive marketing technologies help brands maximize the marketing objectives and increase sales potential.