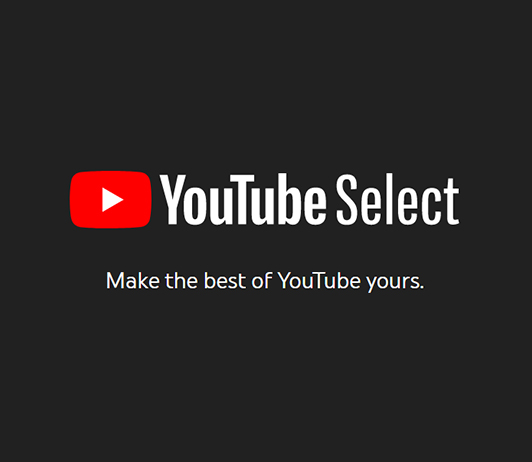 Logo as seen on the YouTube Select
YouTube has launched the content solution for advertisers and brands in the U.K., which helps them reach audiences through content that is relevant to them. This new ad format by YouTube is known as YouTube Select. It enables brands to choose from lineups that are readymade, where each represents the best of YouTube's diverse publishers, creators, and cultural content.
YouTube Select allows advertisers to reach relevant consumers (target audiences) by selecting individualistic content categories to advertise on. Select was launched earlier this year in the U.S. and had features including 'Lineups,' which comprises the most-watched content on YouTube across specific audiences, genres, and categories.
YouTube select comes with a few key features, which include the following.
Lineups
This is a pre-packaging of the most-watched, most popular content on YouTube across critical audiences, genres, and categories. These include gaming, food, recipes, and modern parenting, to name a few.
Moments and Programmes
This feature helps brands build deeper associations by connecting with global cultural moments and tentpole events such as F1, Euro 2021, Brit Awards, and the Olympics, among others.
Custom
This is YouTube's top tier offering at brands that want to curate tailored strategies and build their lineups.
As people are spending more time indoors, the industry is shifting towards YouTube streaming viewership, as more than 20 million now watch YouTube from their living rooms on televisions. This presents a tremendous opportunity for advertisers to increase reach and create a platform presence. Whether it may be news updates or live streams, content found on YouTube reflects a variety of viewers, creators, and advertisers. With YouTube Select, advertisers possess the advantage of being visible to actively engaged audiences that may well be their target audience.
According to U.K. Managing Director at YouTube, Ben McOwen Wilson, YouTube Select provides advertisers with various British creators and channels at their fingertips, alongside which they can place their brands. Philip Miles, U.K. Sales Director at YouTube, said that YouTube Select gives advertisers the best opportunity to connect with audiences and capitalize on the unique combination of TV and YouTube.