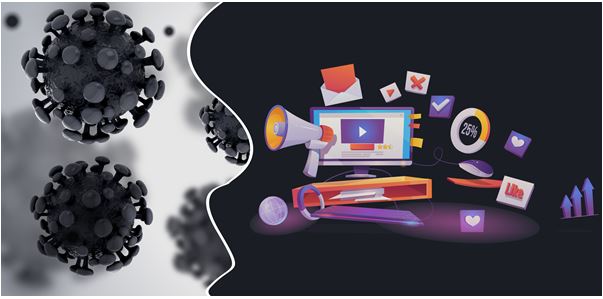 In these trying times, marketers and brands face a common problem: Successfully marketing to their audiences. During a crisis, such as the one we're currently experiencing with the Coronavirus, marketing has been a stumbling block for most. In all honesty, no one expected this, and a handful, if any, prepared for something like this. So, why did this handful of companies plan for a crisis and, more importantly, how did they?
What Is Crisis Marketing?
It's quite simple; effective marketing campaigns carried out by brands during a crisis, which provide significant results, are termed as crisis marketing. The crisis, here, can be both internal and external. By external, we mean something like the Coronavirus and the hurdles associated with it. Internal crises develop due to mismanagement within companies, financial strains, or other such internal factors. In this article, we will be focusing on crises caused due to external elements.
Companies have to find out ways to get over these hurdles and remain relatively unaffected by the crisis. Today, almost all companies have either been in a crisis, are experiencing a crisis, are just coming out of one, or are about to face one. It is safe to say that all companies will face a crisis due to the current conditions. A crisis puts not just business owners at the test, but also requires the determination from all of the teams and departments of a brand to avert it.
How to Manage Marketing in a Crisis?
Marketers often speak about being agile and flexible in their marketing efforts. Agile marketing helps them adjust to shifting market dynamics and capitalize on customer demand changes while dealing with competitor threats. However, most of these marketers have a predefined marketing plan and an allocated budget aided by technological support. These marketing plans are formulated and circulated to all employees and teams of the brand.
To develop a successful crisis marketing strategy, brands must first determine the type of plan they want to follow. These marketing plans are classified in terms of short-, medium, and long-term agendas.
This plan is for when the brand will be most affected by the current crisis and, generally, is for the first three months of the crisis. In short-term solutions, marketers try to control processes that are easy to change, such as social media marketing processes, online ads, and other digital marketing that can be adjusted.
This plan does not include changes that are as drastic as in the short-term solutions and comes into effect from the third to the ninth month of the crisis. It is recommended from brands evaluate the tactics the plant use and anticipate their performance for this period. During the medium-term solution plan, marketers must ensure that their main product lines and services remain in demand.
This plan typically rolls-in between one to three years into a crisis. Given the nature of uncertainty of such crises, marketers are advised to refrain from making any long-term changes. Businesses must try to make the most of the short-term and medium-term plans by making changes and alterations to them as time progresses. This allows brands to adapt their strategy to the situation accordingly.
Preparing for a Crisis
A crucial initial step that any organization can take before a crisis strikes is to have a crisis team set up. The team must consist of a cross-functional representation of the brand and must be of an optimum size. If the group is too large, making decisions and making them quickly can be difficult, whereas if the group is too small, it might fail to consider other aspects of the brand.
Crises can come without warnings and in multiple forms. It could result from a Wayward employee, natural disasters, criminal acts, or even nationwide product recalls. Sometimes a small incident possesses the potential to develop into an impacting crisis. Crises could also originate in a full-fledged manner, and the goal is to prevent it from becoming a disaster.
In the first few hours after a crisis strikes, brands need to communicate effectively. Brands must remember not to over-promise in the early stages of crises, be empathetic towards stakeholders, and communicate progress. For successful crisis management, brands need to make the crisis seem as uninteresting as possible by relentlessly pursuing facts.
Crisis distracts employees from normal operations and affects front-line employee conversations with customers. To avoid employees from giving out misinformation to customers or sharing too much or incomplete information, employees must be prepared to manage such conversations better. Distribute a message for customers to all employees of the organization so that the communication remains constant.
In formulating a consistent message to hand out to customers and other outsiders, it is also essential to hear what customers say and their doubts. Establish a two-way communication with customers and inform the company about what questions are on customer's minds. Address these questions regularly and include them in the FAQ section on the brand's website. This helps keep relationships intact and also increases trust in the brand.
During a crisis, cost management is often considered as a method to manage business sustainability. Ensure that the company's programs, people, and technology are functioning well. Understand opportunities to scale back on programs and technological commitments while also understanding the implications of eliminating such programs and technology.
One common thing at the time of a crisis is misdiagnosis. Crises mostly arise as conflicts rather than communication problems. Crisis management requires companies to make deliberate decisions to dampen the impact that they are facing. Crises are solved through operational decisions, not just PR. They must be seen as opportunities to make the company better, strengthen relationships, improve operations, and solidify alignment between sales and marketing for the future.
Examples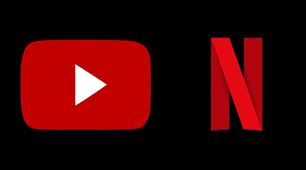 Netflix and YouTube
These brands reduced their video quality for a short period during the Coronavirus crisis to ensure they can keep up with the surge in demand. This allowed users to enjoy their services uninterrupted during the global quarantine period.
Logo as seen on Netflix and Youtube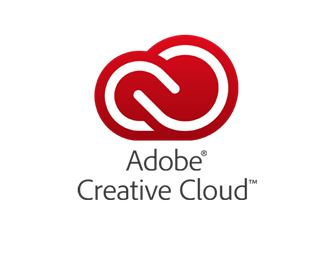 Adobe
Since almost all educational institutions have shifted to online, remote learning methods during the COVID-19 pandemic, Adobe offered students and teachers free, in-home access to Adobe Creative Cloud. This includes the full suite of Adobe products and also offered free access to their website and PDF viewer until the end of May 2020.
Logo as seen on Abobe
Airbnb
Since many healthcare workers cannot get home without risking exposing their own families, Airbnb is working with 100,000 hosts to offer a free place to stay for these workers. This is a worldwide initiative from Airbnb.
Logo as seen on Airbnb
Conclusion
Crisis marketing is an effective marketing method during difficult times while maintaining empathy for those affected by it. These times test the functional tenacity of brands and can make or break businesses. Addressing these points during the 'good times' will make it easier for brands to respond when an actual crisis hits, thus ensuring that the organization makes fully informed decisions.