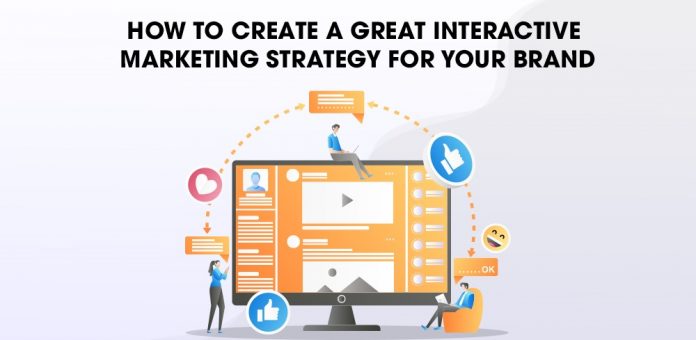 Interactive marketing (IM) is a one-to-one marketing method that reacts or changes on the actions of target individuals. For its reactive nature, IM is also known as trigger-based or event-based marketing. The target audience is more likely to focus on this type of advertising as it is interactive and usually goes unperceived as a marketing effort. It engages people via multiple modes such as contests, quizzes, games, calculators, interactive storytelling, surveys, videos, and infographics, among others.
IM is a customer-centric strategy that requires the implementation of advanced technological tools, which provide every single known detail about a customer via a 360-degree customer profile. This enables marketers to indulge in hyper-personalized marketing, which ensures customer interest and gets them to participate in such campaigns actively. This method is especially helpful in recovering from problems of short customer attention spans, improving brand image, and providing a trustable platform for prospects to share contact details.
Steps to Creating a Great Interactive Marketing Strategy
Businesses know the value of a strong marketing strategy as even the best of products cannot taste market success without getting the target audience to know about it.
Interactive marketing allows businesses and marketers to reach potential new customers via new avenues in digital marketing and ensures that businesses receive the notoriety necessary for market success. There are a few key processes that are vital for the implementation of an IM campaign. These key processes are as follows.

Marketers define specific, measurable goals for a brand's IM campaign. Predefined goals enable brands to understand which parts of the campaign are working, which aren't, and which need to be improved to create a successful final campaign.
The determination of goals provides companies with the necessary insight into future requirements and formulates the pathway needed to reach those goals. These goals can change with time, however, the initial stage of setting goals is vital so as to give the marketing efforts a general direction to follow. At later stages, other goals can be added as well so that the company continues to grow after the initial phase of the marketing strategy.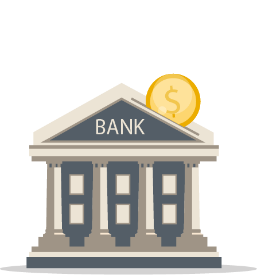 It is important for brands to keep a tight rein on their budgets. To justify budgetary allocations for interactive campaigns, brands take into consideration the goals of the campaign, the affordability of the campaign, and the potential return on investment (ROI) for the campaign.
All companies are established with the outlook of profiting from their products/ services. The profit margins play a significant role in the growth of the company and make or break businesses. The net profit that a company bags at the end of a particular period of time is the expenditure of the company subtracted from the revenue generated during that time.
To increase their net profit, companies look for ways to reduce their expenditures on all fronts. A considerable chunk of this expenditure is allocated to the marketing efforts of a company. Therefore, business owners generally set budgets at the start of each financial year for their marketing. This allows businesses to keep a check on their expenses and partially ensure a slight addiction to the net profit.

The type of channel that brands opt for, for their campaign makes a world of difference. Every brand has a certain type of IM campaign that fits it better. These can vary from SEO optimization for long-term planners, social media for inexpensive campaigns, or email marketing for brands facing budgetary constraints, among others. Interactive marketing can be implemented via various channels, which is a huge plus for marketers.
Another interesting aspect of interactive marketing is that it isn't necessarily an expensive matter for brands to execute. Brands on smaller budgets can make use of the right channels to put forward their IM strategy, whilst also yielding great results. These inexpensive channels are to be studied by brands, from which they can get an understanding of the reasons for their prospects spending most of their time on those particular channels.

The very first step in creating an interactive marketing strategy is to identify the possible triggers for marketing. Triggers can originate from a number of places such as data analysis, customer feedback, and brainstorming sessions as well.
Companies usually look at the data of their previous or current campaigns to understand what their triggers are. Customer feedback provides valuable intel regarding the views of customers, which provides brands with better know-how of their triggers.
In interactive marketing, triggers relate to the marketing content that generates the desired action from a prospective customer. Identification of these triggers is extremely important and directly associated with the success of the campaign.
To increase interactivity, brands need to come up with suitable responses to customer actions, which arise from the triggers that have been identified. While this may seem easy at first, it is actually the hardest part of the process.
The responses that the company comes up with drive the customer toward the desired action. Desired actions ultimately lead to the completion of a purchase from an individual. This shows that without the correct response from the brand, the desired action cannot be achieved and could result in the failure of the campaign and loss of revenue.

Make use of multimedia tools and interactive tactics to hook your target audience with an IM campaign that comprises a great story. The story encourages prospects to participate and create an ongoing story for your brand to etch a place in their minds.
To help you understand the importance of a great story and how to hook prospects, let's take the example of a recent interactive marketing effort by Samsung UK for promoting its latest Galaxy Note10 and Note 10+ 5G smartphones. Samsung launched this campaign in the form of a game on a channel that millennials and the younger generation are well-accustomed to Instagram. Samsung takes its audience on an interactive immersive adventure with an intriguing story that demands the full attention of the audience.
The gamification of this marketing campaign by Samsung adds to the excitement around the product. The unique mode of marketing also saw this campaign be shared across the platform quite significantly. With this successful campaign, Samsung also ticked another box in its marketing strategy, which relates to its target audience being the younger generation.

Provide Immersive Experiences
Prospects are most likely to convert into actual customers when they are deeply engaged, which is possible via immersive experiences. Brands are advised to keep their messages exciting and engaging and provide multimedia experiences that immerse the target audience.
Immersive experiences are not easily forgotten by customers or prospects. These experiences work in favor of the brand during future considerations of customers and prospects when they want to purchase a product or avail as a service. In such considerations, prospects and customers almost always think first of the brands that provided them with such experiences. This is because these experiences are not provided by every brand in the market and make brands stand out from the rest.
Use a Multimedia Approach
To make marketing content even more engaging and to encourage prospects to take the desired action, brands use multiple types of media in their IM campaign and focus on making content visually appealing. The visual appeal of content is the primary source of prospect attraction.
Companies make use of various types of media to engage audiences with different preferences. Along with the visual appeal, brands also stress the quality of the content that they publish. The content that brands utilize for marketing is always made with the thought of it being engaging enough to draw prospects towards the brand.

With the help of the customer profile that is generated by your customer data platform (CDP), incorporate the preferences of prospects to create a unique, hyper-personalized experience. This demonstrates that the brand values its customers, which goes down well with the prospects.
Personalization makes customers feel privileged and is a great addition to the marketing efforts of any brand. It leads to prospects converting into customers and the further personalization of services leads to the retaining of these customers. Brands that are great at personalization are successful in maintaining a higher percentage of repeat customers, which can also result in the gain of lifetime customers.
Lastly, it's time to measure the performance of your IM campaign. This part is synonymous with all other campaigns, whose success can be evaluated. Find out whether the campaign is effective, whether it is engaging, whether it leads to conversions, and the ROI.
Along with this, analyze the campaign to look for areas that could be improved to increase campaign efficiency. The continuous improvement of products, processes, services, and support are essential to the success of any brand.
Conclusion
Interactive marketing provides brands with a unique marketing method, which is proven to engage prospects and drive sales. It is a direct marketing technique that relies on the uber-personalization of communications and efforts to deliver enhanced campaign results.