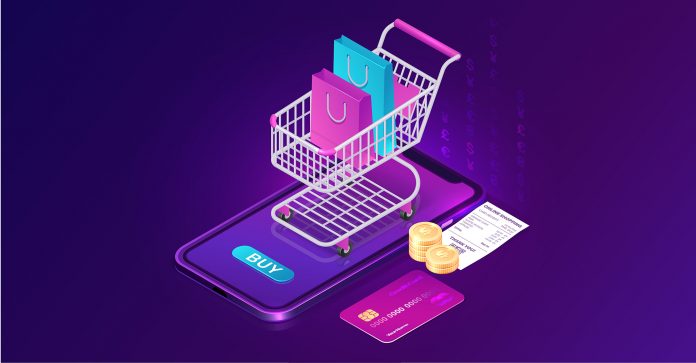 The COVID-19 pandemic has resulted in a massive spike in the usage and adoption of mobile commerce as it provides users with the flexibility and power to enhance and maximize businesses on the go. The best way for a B2B company to capture audiences and provide unmatched customer experience is by leveraging the mobile commerce industry. To stay ahead of the competition, businesses must maintain and manage a robust digital and mobile presence. While it is necessary to be involved in mobile commerce, it is even more important for B2B businesses to provide a mobile-friendly solution to B2B buyers and sellers.
To transform B2B businesses, InSync has come up with a best-in-class b2B solution, the B2BeCONNECT. The launch of this mobile application is focused on empowering mobile commerce to B2B firms. This application is an "e-commerce mobile solution that helps e-commerce store owners reconstruct their websites into a feature-rich B2B platform." The B2BeCONNECT Mobile App is a robust, powerful, and smart e-Commerce solution that helps b2B businesses work with operations and processes with ease. This application maintains data uniformity and multi-system seamlessness. It works with Shopify, Magento, and WooCommerce to help B2B owners impress buyers with out-of-the-box mobile commerce experiences.
Along with saving time and effort, the application eases and simplifies the processes of order placement, product management, and shipment intricacies. The application comes with multiple features and functionalities that make it a leading B2B mobile application. Some of its main functionalities include a responsive Android app, user-friendly setup, secure application, easy navigation and search, easy order placement, quick access to customer transaction history, detailed order section, efficient product grouping, curated product pages, and sales friendly features, among others. In addition to these features, B2BeCONNECT also aims to serve customer requirements by providing in-demand features.
The mobile app empowers users by allowing them to control their business on the go and maintains uniformity and clarity of business operations and data. The three key areas where B2BeCONNECT helps users are product category management, order management, and cart management. In product category management, users are provided with easy search options to search for brands, products, and more. A detailed product list helps users arrange products under subcategories, enabling the addition of quantities and products directly to the cart. Important areas in creating and managing a store are product creation, category, and inventory management.
In order management, the platform allows users to check operations such as order history, order confirmation, shipping address, billing address, and credit limit. In cart management, users can manage products available for purchase through a powerful card management feature built in this application. It provides users with a detailed view of items, their prices, orders, and more. Users can also perform operations in the shopping cart, such as adjust the quantity, delete a product, update cart, and place an order. With these features and functionalities, InSync aims to transform businesses by offering an innovative, helpful, and robust solution.