Before I begin, a fun fact: the origin of earned media traces back to pre-internet times (yes, there was a time like that). You got me right, marketers — I am speaking about the print era.
Marketers seldom divide their efforts into different media types to ensure a broad set of opportunities. Paid, owned, and earned are the known media formats that overlap, urging us not to rely on the anyone media type. There are myriad ways to get the brand message out there for the audience — finding, integrating, and knowing each media type will take your business to heights. In this walkthrough, we will talk about earned media — how it works, how to measure it, and what are the advantages associated.
Earned Media
Earned media is basically any content surrounding the brand that is neither paid nor created by yourself. It is developed and published by someone else. It is known by several names such as publicity, media relations, PR, or word-of-mouth.
As a marketing strategy, earned media is one of the most impactful approaches that a marketer can effortlessly derive benefit from — without paying a penny!
Think about it — we all get easily influenced by a product suggestion offered by our friends, family, co-workers, etc. That happens because we trust our people more than the brand, and we know that their opinions are unbiased, unlike brands. That's earned media for you!
How Does Earned Media Work?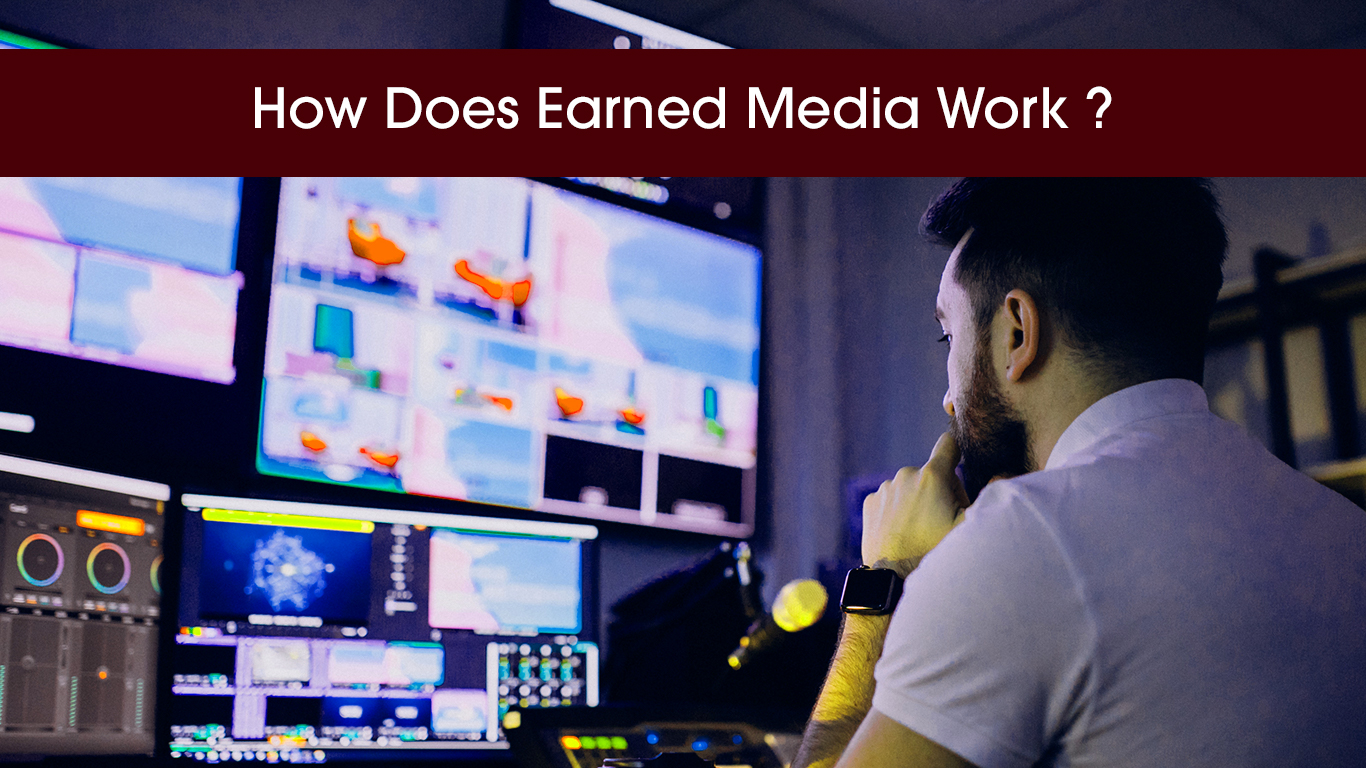 Social media changed the entire game of online advertising — how advertisements are being conducted and the whole mechanism. People trust people who have used the brand and are ready to share the experience of the same.
Earned media occurs naturally when your brand involves or does something that makes headlines. Content-junkies wait for such scenarios to come out and deliver a content that includes your brand.
Press Mentions:
Journalists often mention brand names in press releases, news stories, long-form articles, reviews, social media posts, etc. Nowadays, when an individual or an entity dislikes or likes your product, they have digital platforms to express their views. Every view expressed amounts to earned media.
Social Media:
Social media can do wonders for you if your brand gets mentioned at the right place and in front of the right audience. Things go crazy on social media like a wildfire, you never know how exponentially your brand image can improve if you harness the potential of social media
Experience:
In the world of media, experience speaks louder than anything. It's the experience that brings a customer back to you. If talks about a good brand experience are in the air, chances are, the brand will likely attract more customers. Experience, if imparted rightly, translated into brand loyalty.
How to Measure Earned Media?
You might think that — how one can measure earned media? How can you quantify publicity?
Well, you can.
We live in a world of data analytics, where quintillions of every day generated data are used in some or the other way. Data is analyzed and offered with deeper insights.
Data analysis makes measurement possible for earned media type. There are various advanced social analytics tools available in the market, which enables monitoring of any mentions of your brand name across channels such as blogs, forums, review pages, social media platforms, etc.
It helps you to know where your brand is getting mentioned, what is the pattern of mentions, how relevant are those mentions, and also makes sure that are your mentions at the right place.
Earned Media Advantages  
Social media 

is a sea of consumers drowning in data, and when they share experiences with each other, your brand can make or break itself. Earned media is the easiest way to get things done, where social media is an additional benefit.

Brand loyalty

makeconsumers feel a more depper connection with a brand when they read positive news, articles, and reviews about the brand.

Credibility

is one of the influential aspects — when a reputed website mentions your brand, the credibility grows on your brand
Costs to Consider
There are a slew of forums, review sites, exclusive engagemen platforms that allow brands to set up an account for free. But when it comes to social media, you already know that it is free. Hence, it is safe to say that you might want to pay for a certain platform, but the acknowledgement you get on these platforms is earned.
Time to Consider
Well, it entirely depends on your brand reach and how much impact your brand has already exerted on the audience. Earned media is a journey — you have to create a content that resonates and speaks about your brand, then select relevant sources where your content find a great. Next comes the visibility and SEO factor of your brand. Putting out content is not everything, you need to make sure that your content is extensively consumed by internet users.
As you can see, earned media is a journey and patience is all it asks.