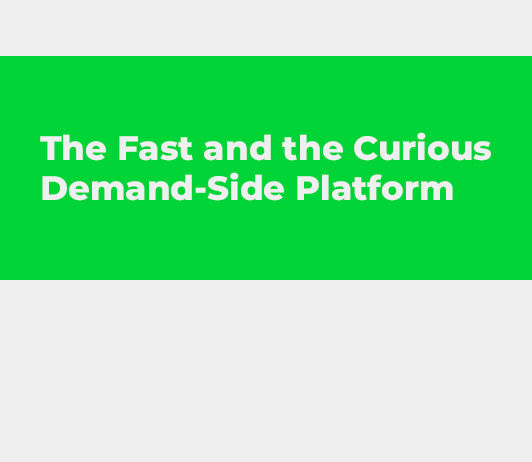 "Slow and steady wins the race," said a marketer, who failed to cast a wide net for his advertising campaign, reclining on his devil-may-care chair. His race probably still runs on the traditional tracks.
Let us here accept the fact that no one wants to be slow or have the patience to allow someone to be tortoiselike.
The Fast
The internet has been catering to whims of the modern needs of humanity — spoon-feeding convenience at its best and turning us into fast-paced creatures. This all has conditioned us to perceive life from a lense that sees, or in fact, wants to see things running around furiously. We are all in the pursuit of accomplishing a life that performs jobs at lightning speed. And I'm not even exaggerating, its nothing short of that.
We live in a society where the degree of your success amounts to how agile you are. And we are bustling more than over, growing impatient, and juggling with every responsibility life throws at us as we multi-task.
Take a moment to pull back your proverbial ostrich head out of the sand and look around, its data everywhere. Data is driving the advertising industry crazy. The sheer amount of data that we create every second has the power to make or break any business. And businesses know this.[emaillocker]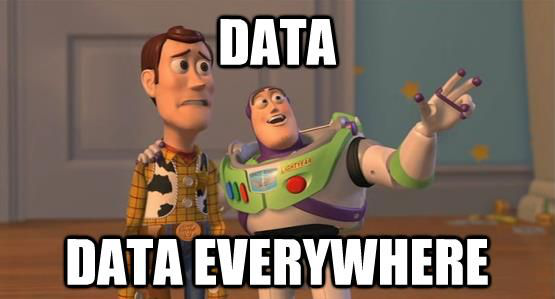 As the world gets inundated with superabundant data, the internet has become a dumping ground — a place where close to 2.5 quintillions of data is generated every day. And the best part is, this data is continuously analyzed.
Traditionally, the advertising industry took various shapes and aligned its line of action in the vein of generational needs and wants. The 20th-century classic advertising era dealt with people who had their heads sunken into newspapers and magazines, and ears longing for that radio advertising jingle they grew up listening.
Then the internet walked in, not alone, but with great possibilities for the advertising industry that are pure norms now. Advertising and technology came together and offered us a platform that we call as Adtech.
Adtech, to put simply, is a vast body of tools that are data-driven, statistical, and analytical, thereby offering an expeditious way to perform online advertising efforts.
The agenda of every advertiser has been the same — to develop crystal-clear brand messages and leverage them to retain and gain customers. In the beginning, both advertisers and publishers were the only entities needed for carrying out the entire advertising transaction. But now technology is doing that job for us — demand-side platform and supply-side platform.
The Curious
In marketing, the only goal is to grab the viewer's attention, retain it, and engage with them. And subtly infusing curiosity in advertising messages can help your brand to achieve this.
Curiosity, in simple terms, means the intrinsic urge to know more about something. For a DSP, it is imperative to explore the data and its possibilities thoroughly rather than responding blandly.
DSPs are much curious about your data than you imagine. They are trained algorithmically to join the pieces of various data points and get a clear picture of the user profile. It explores the data piggybacked by cookies and figures out its relevance across the ad inventory.
If you are new to online advertising or Adtech, you are pretty late to the party. We already spoke about Adtech in length, providing insights about the entire Adtech ecosystem and how different actors in the ecosystem interplay to offer us a robust advertising automation system.
Now that we know how the Adtech mechanism works, it is time to touch upon one of the indispensable aspects of the Adtech — demand-side platform (DSP). In this article, I'd walk you through a detailed discussion concerning why brands are preferring DSP (the platform's advantages and features) and how to choose the right DSP.
What is a Demand-Side Platform?
A demand-side platform refers to the technology used for the automated ad buying process from the supply-side platform (publishers). This happens on a platform called ad exchange; it utilizes the programmatic ad buying process using real-time bidding, making buying and selling of ads fast and reliable.
Several advertisers deploy demand-side platforms to conduct programmatic ad buying across a range of connected ad exchanges. They are simply designed for advertisers to participate in ad inventory auction.
Brands Prefer Demand-Side Platform and Why You Should Too
Demand-side platforms have proven themselves to be an efficient way to address prospective customers and generate leads for brands. There is no room for doubt that the demand-side platform has completely changed the way advertising once used to happen — it has redefined targeting, pricing, reach, preciseness, etc.
Typically, the demand-side platform works under the cost-per-mile (CPM) pricing model. Besides, it also leverages cost-per-action (CPA), cost-per-engagement (CPE), cost-per-impression (CPI), and cost-per-click, accordingly. But fundamentally, advertising impressions are traded on the basis of CPM.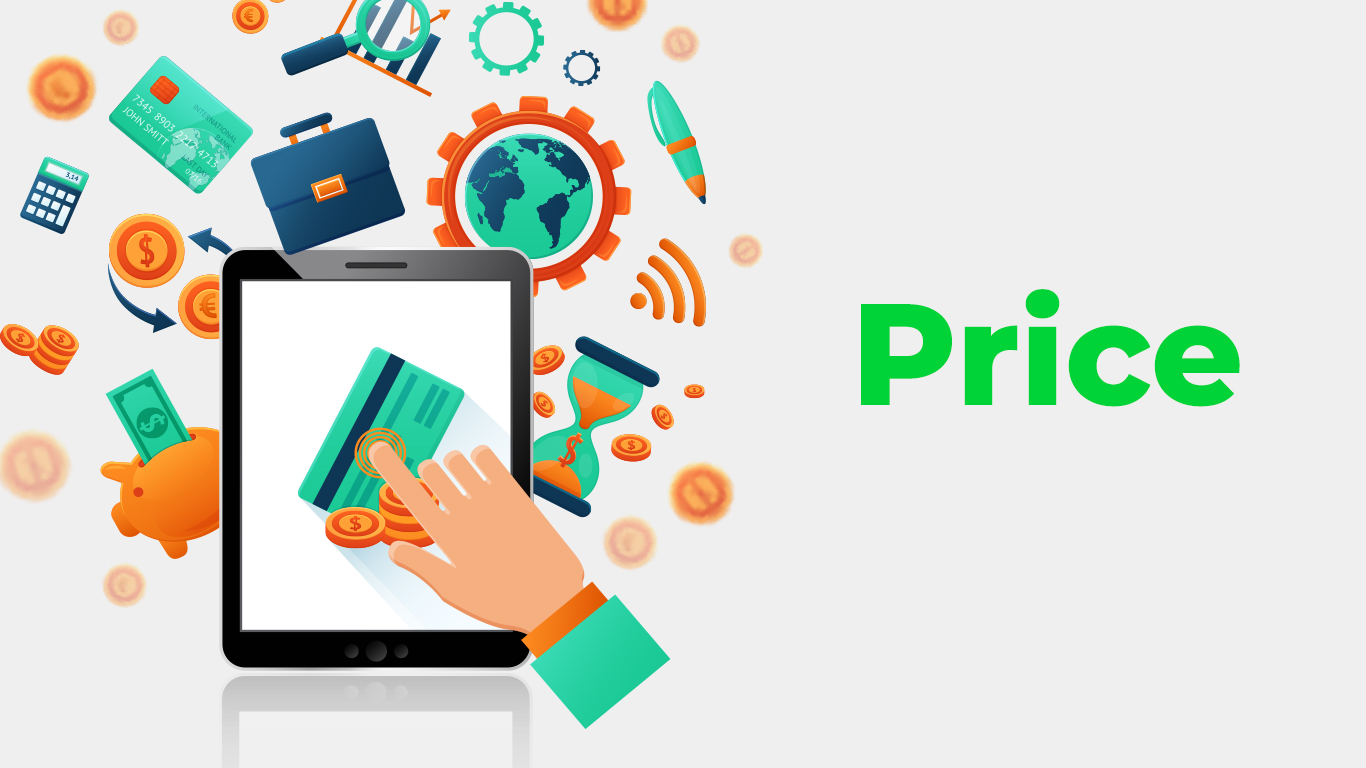 The costs associated with the demand-side platforms (DSP) is often determined according to the campaign size. Every campaign has a different goal to achieve, and DSPs tailor themselves to these needs.
To give an example, if your brand is striving to impart awareness and engagement among customers, the cost-per-mile model is the best one. It helps to bring your brand to light.
On the other hand, the cost-per-click model results in conversions. It aids in driving revenue or a specific set of actions (clicks, downloads, etc.)
Publishers put up their inventory on ad exchanges in a transparent manner, allowing advertisers to know what they are buying.
Audience targeting has always been the lifeblood of the advertising industry. Historically, we know that advertisers have targeted their audience in numerous ways. Be it offline or online — advertisers cash in on the traces of data people leave behind.
The new advertising age is up close and more personal than ever. We leave behind trails of data that advertisers can trace, connect, and paint a picture of your likes, dislikes, browsing behavior, etc. These are called user data points, which are offered to advertisers for displaying relevant ads.
The demand-side platform evaluates inventories and prioritizes them in accordance with its value for customers. Its granular approach helps in procuring intricate details about the user and determine which ad will he bother looking at.
Targeting can be achieved through various parameters such as location, gender, marital status, education, income, device, language, among others.
Advanced targeting options like frequency capping (how many times a user views a particular website), retargeting (deliberately serving the same advertisement), dayparting (scheduling ads for a specific part of the day), among others, are also available to facilitate granular insights.
The demand-side platform (DSP) centralizes the access of inventory from a wide range of SSPs. And understanding how far you want to reach is the first step that unlocks the potential of DSPs.
The majority of DSPs integrate with all ad exchanges out there. It offers access to premium inventory as well. Unlike Google Adwords, which provides access to only Google Display Network, DSPs have access to billions of impressions derived from thousands of ad networks.
If you have in your disposal categorical targeting data, then DSPs can do wonders for you. You just need to anchor your advertising campaign in the right direction with the right data, and there you are, a relevant customer waiting for your advertisement.
Effective Advertising Campaigns
An advertising campaign primarily involves a strategy that aims at boosting brand awareness. All the traditional advertising methodologies that we have seen in the advertising landscape, which ideally includes television, radio, magazines, newspapers, etc., target mass audience. Traditional methods were not personalized, and advertising efforts were just shots in the dark.
Advertisement, back then, was open and out for everyone. The slim chance of displaying an advertisement to a viewer was subject to how likely will you come across that advertisement.
Prediction is a tricky business, isn't it?
The demand-side platform here comes to rescue. As we talked before, its brilliant targeting benefits tell a tale that brands can become more personal and speak the same language as you do.
Campaigns performed through DSP (programmatic platform to be more precise) are of great help. Instead of shouting in the void like traditional methods, DSPs know who to target and how to do it successfully. As a result, advertising campaigns under DSP ensures effectiveness and leads.
How to Choose a Demand-Side Platform
There is no such thing as a perfect demand-side platform (DSP). Your campaign is unique, and it stands in need of different things. And we all get it, deciding which DSP to incorporate in your Adtech system can be intimidating.
As you exercise the judgment pertaining to DSP selection — always remember that choosing the right thing is a wise choice than going for the best one.
Ask the hard questions. Realize what the motive of your campaign is, what your budget is, what are the resources you could align, what type of data you need, among others. These whys and whats will help you lay bare an array of targets your advertising campaign wishes to accomplish, and thereby help you pick up a DSP that has everything you want to be served with.
Every DSP comes with incredible opportunities — and obstacles as well. DSPs are designed keeping in mind specific needs because there cannot be a DSP that addresses and solves all the problems of advertisers.
The debate centered around the best DSP available in the market has just resulted in clutter that speaks in volumes drawing comparison by explaining the pros and cons, which eventually amounts to just more confusion.
To make things easy, I want you to build a picture of the past, present, and future. Once mapped out, you will get a more definite vision of the advertising campaign, and the critical role of DSP in the programmatic media-buying process. Analyzing these factors will make choosing a DSP an easier task.
Past: Past here means data. The Adtech ecosystem connects and traces data points piggybacked by cookies, and these data points are traces of past data left behind by a viewer. Referring sites, time of the session, browsing behavior, cursor movements and events, etc. are some of the granular data sets that offer a brief look about a viewer. Advertisers rely on this data and analytics offered by the Adtech system. But for Adtech to work, you need a DSP that provides powerful data assessment features or not. Many DSPs wary in terms of using the third-party data, hence it is crucial to know beforehand how DSPs use data.
Present: Now that we have plenty of valuable data to target, it is time to introspect about your capabilities. Appraising the present condition of your advertising resources is of utmost importance to make requisite upgradations and amendments in order to achieve the desired result.
Future: We have data and resources — and now we need a better plan. List down objectives you want to fulfill, targeting points, niche segments, location, and intended extend of reach. Basically, build a lucid picture of a future that you want to see as a result of your advertising campaign.
When all things are said and done, the question is, can we attain a lightning speed advertisement transaction?
My response to this proposition — when advertising joins hand with technology, the answer is yes.[/emaillocker]